November 13, 2014
Big Island Round Two
Come on everyone, you know I have more pictures than just one post!  After being in Hawaii for a month not only do I have too many pictures (whats new) but I learned a few things:
1) Hawaii's sunsets are only rivaled by it's rain storms. We were on a beach watching huge rain walls roll out to sea while the clouds on the neighboring mountains and over Maui in the distance were doing some amazing things.
2) Sea turtles are everywhere. We were taken to this beautiful cove and there were two sea turtles sleeping peacefully on the rocks. They even let me get super close to them to take pictures. What amazing creatures – all I usually think about though is the sea turtle from Finding Nemo "150 years old and still young dude!" Can you imagine living that long, especially when sharks like to snack on you?
3) The houses in Hawaii range from darling little beach houses to over the top sprawling mansions – which would you own if you had your choice? Me, I'd  go anywhere a long as the company is good.
4) The Iron Man World Championship took place in Kona while I was there. I was witness to many runners finding their inner strength to take them the last two miles across the finish line. I'm so amazed by their tenacity and commitment to this ridiculous feat of strength. I have so much respect for the athletes.
5) Being a fire spinner its really easy to find other fire spinners all over the world to connect with and hang out and skill share. So many thanks to our friend Laurali for meeting up with us and showing us the sites.
Enjoy.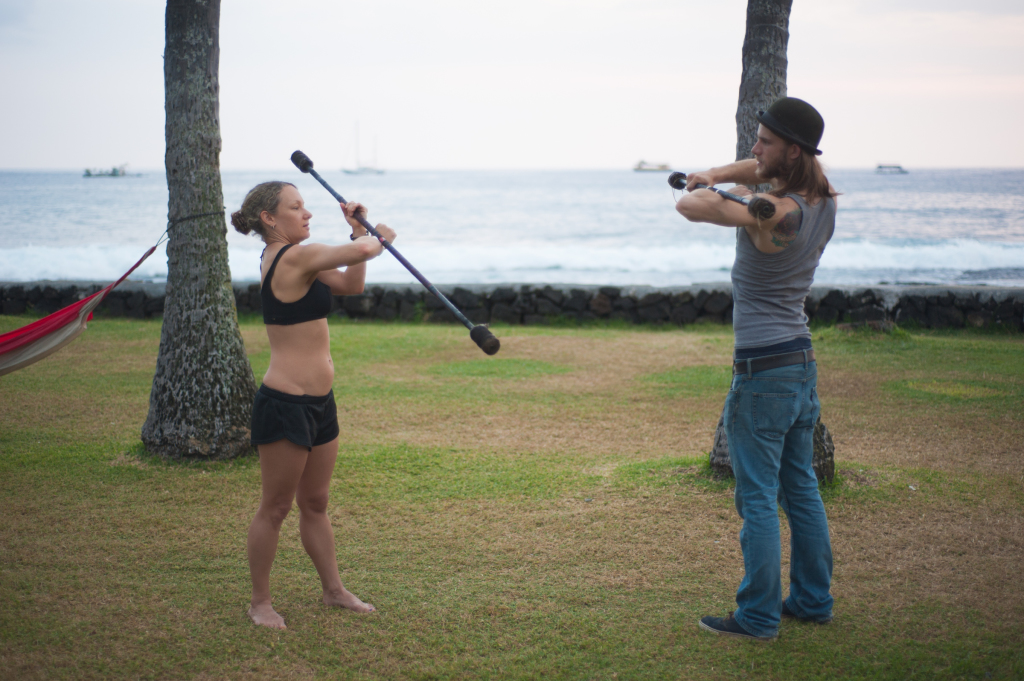 You might also like
June 19, 2011

June 27, 2014